Access the most precise weather forecast from weather stations!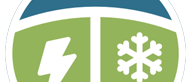 -
100% Safe
-
Freeware
-
Ad-Supported
What's new in this version:
WeatherBug 1.0.2
New:
- Menu bar getting too crowded? Now you can decide how much weather you want to see. Check out our new settings to see our new menu bar icons.