The easiest, fastest and most reliable way to run Windows apps on a Mac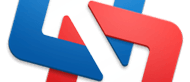 What's new in this version:
- Fusion 11.5.3 addresses a privilege escalation vulnerability due to improper use of setuid binaries. The Common Vulnerabilities and Exposures project has assigned the identifier CVE-2020-3950 to this issue. Fusion 11.5.2 had an incomplete fix for CVE-2020-3950 and addressed the issue only partially. This release has a complete fix for CVE-2020-3950. For more information, see VMSA-2020-0005.