All your Internet needs in one free application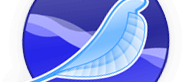 What's new in this version:
SeaMonkey-specific changes:
- Download progress is now shown in the OS X app dock icon.
- EXIF orientation is now being used when displaying attached images in MailNews.
- "This folder is being processed... to get messages." alerts on active MailNews folders now identify the account or folder.
- MailNews notifications have a new look.

Mozilla platform changes:
- All plugins, with the exception of recent Flash plugins, now default to click-to-play.
- The password manager now supports script-generated password fields.
- Support for H.264 on Linux is now available if the appropriate GStreamer plugins are installed.
- The CSP implementation now supports multiple policies, including the case of both an enforced and Report-Only policy, per the spec.
- There is no longer a prompt when websites use appcache.
- Support for the CSS image orientation property has been added.
- IndexedDB can now be used as an "optimistic" storage area so it does not require any prompts and data is stored in a pool with LRU eviction policy, in short temporary storage.
- When displaying a standalone images, the EXIF orientation information contained within the JPEG image is now matched (bug 298619).
- Page load times have been improved due to no longer decoding images that are not visible (bug 847223).
- Support for the AudioToolbox MP3 backend has been added on OS X (bug 914479).
- Fixed several stability issues.