All your important events and tasks always visible on your desktop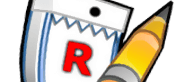 What's new in this version:
- Fixed a crashing issue when the settings file was created the first time.
- Outlook plugin should work in Windows 2000 again.
- Added support for keywords. [days], [weeks], [months] and [years] will be replaced with the count t- the current date.
- A fix for weekly recurring exception in the Outlook plugin.
- Windows were moved t- the main monitor on redrawn. Fixed.
- Included luaFileSystem library which allows local file enumeration for the lua scripts.
- The time written t- the edit field wasn't used on Mac. Fixed.
- It wasn't possible t- remove the category from a Google event. Fixed.
- Changed the way OK button works in the event/tod- dialog. If the calendar is not defined it now shows a message box.