OpenOffice has alternatives to Word, PowerPoint, Excel, Access and more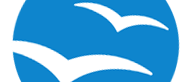 What's new in this version:
Improvements/Enhancements:
- Several distinct enhancements were applied to the WebDAV management and file locking: OpenOffice is now able to properly interact with Microsoft Sharepoint, enabling a more productive usage in corporate-level environments. These enhancements were funded, and contributed upstream, by the Emilia-Romagna regional administration (Italy), where OpenOffice was adopted a few years ago.
- The PDF export dialog was redesigned for better usability on small laptop screens.
- Underlying libraries for the solver and digital signing functionality have been updated, for better performance and increased security.
- OpenOffice 4.1.2 fixes security vulnerabilities. See the security announcements page for more information.

Removed/Retired Features:
- Support for the ancient .hwp file format (a very rarely used format, used by files created with the program named "Hangul Word Processor", versions prior to 1997) was retired. Impact on users is expected to be minimal. The few users who have files in the .hwp format should convert them to ODF using Apache OpenOffice 4.1.1 before upgrading.