Easiest to use and the best torrent download software on the Internet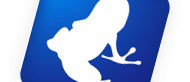 What's new in this version:
New Features:
- Core | Drive Detection for Devices for OSX (for PSP devices).
- Core | Factory option to allow switchable unchoke algorithms.

Changes:
- UI | Less CPU usage for Seeding Rules.
- Core | Only create the transcode directories when required.
- Core | Allow OSX platform component to be updated properly.

Corrected bugs:
- UI | Fixed Speedtest not working.
- UI | OSX 10.6 support (opening torrent from file).
- Core | OSX 10.6 support (not getting data from connected peers).
- Core | Fixed deadlock during UI initialisation.