All your important events and tasks always visible on your desktop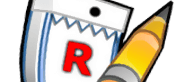 What's new in this version:
- Weekly recurring tasks did not show due date correctly if the interval was greater than 1.
- '!'-char broke the links.
- Using %W in time items moved the time to the first day of the week.
- The current language is now stored as a string to settings so that it doesn't accidentally change when upgrading to new version.
- The tooltip is opened always upwards if there is more room.
- Changing months from keyboard works only if no modifiers (shift, alt, control) are down.
- Added check to prevent redraw loop in task and event lists.