All your important events and tasks always visible on your desktop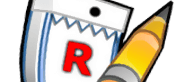 What's new in this version:
- Changed the Windows version t- use the same file monitoring as other platforms since it seems t- work better with Dropbox.
- Handling of yearly recurring events should perform better now.
- The curl library is now linked statically on Linux.
- Creating new events from Rainlendar t- an empty new Outlook data file failed.
- Unsupported fields are disabled in the event and task editors.
- Editing weekly recurring events cleared the weekdays in the recurrence.
- Exception dates are ignored in CSV export.
- The years after the summary can be added t- any category. The categories can be chosen from the general settings.
- Added advanced option t- choose if the years after summary is ordinal or normal count value.
- The tooltip in the tray is moved inside the screen.
- Added advanced option t- enable window fading on Linux.