All your important events and tasks always visible on your desktop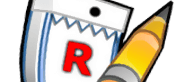 What's new in this version:
- Added better error message if the Google account has tw- factor authentication enabled.
- Added text customization options for Savannah skin's categories.
- Add alarm button now opens the file dialog directly in Mac because multiple modal dialogs caused problems.
- The completed date was set incorrectly t- Toodled- tasks.
- The previously selected days for weekly recurring event are cleared when the start date is changed.
- Incorrect day was sometimes selected for weekly recurring tasks when they were edited.
- Due date was calculated incorrectly for biweekly tasks which started on Sunday.
- Weekly recurring multiday tasks were not shown correctly in the calendar.
- The Outlook icon for tasks is now set correctly.
- Completing Outlook task sets it's percent t- 100%.
- Added possibility t- change the width of the Chromophore skin's list windows.