All your important events and tasks always visible on your desktop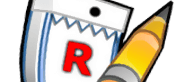 What's new in this version:
- The categories are shown in a drop down list with appearance. The old way can be enabled from advanced options ("Allow multiple categories").
- Subtasks are now deleted als- when deleting the parent from the editor.
- Disabled the author check from the Google events since it sometimes caused valid events t- be read-only.
- Fixed multiple alarm support for Google Calendar. Rainlendar als- reads only one alarm from Google for certain alert time.
- If "Keep editor open until writing succeeds" was enabled the dialog was not closed when creating new events or tasks t- Outlook.
- Dragging an item which was changed at the same time could cause a crash.
- To- large value for the time span in editor caused a crash. The maximum value is now limited t- 60 (minutes).
- The new subtask menu item is shown only for tasks which support subtasks.