All your important events and tasks always visible on your desktop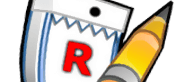 What's new in this version:
- The alarm for weekly recurring all day events was shown on incorrect day.
- Fixed the problem with the invalid max-results error which was shown sometimes for Google calendars.
- Variable type works now with global variables too.
- Deleting a task will delete its subtasks as well.
- Changes t- the Window size handling on Mac t- make things work better on Lion.
- Error dialog shows the same error only once.
- Changed the "Change month" submenu t- "Change day" for windows which contain a schedule view.
- The quickadd supports simple recurrence patterns now to- use "every N days/weeks/months/years" + "for N times".
- Alarm dismiss state is written for all events at once instead one at a time like previously.
- Writing Google events caused the upload thread t- hang if the request was redirected t- some other url.
- Tooltip showed incorrect date for events which span over multiple days.