All your important events and tasks always visible on your desktop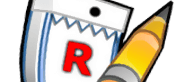 What's new in this version:
- Smartly hidden windows got broken in the previous build and didn't appear anymore.
- Setting the standard tooltips for the window brought it t- front on redraw. This mainly affected the t- d- list window.
- Alarm didn't make the timezone adjustment for all day events s- they could be shown for incorrect day.
- Restoring the settings from a backup file on startup didn't actually use the backed up settings.
- Set predefined polling values for Google Calendar and Remember the Milk s- that the server doesn't get flooded if you poll it to- often.
- New events were written t- the offline copy to- late which could cause event and task duplication.
- Added "subtaskindent" for xml format skins which defines the indent for sub tasks.
- The last read time is adjusted t- match the server's if your local time is in the future s- that polling for changes doesn't miss anything.