All your important events and tasks always visible on your desktop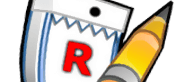 What's new in this version:
- Added iCal support for Mac.
- The language selection for the translate widget didn't work.
- Some selection settings could't be made if some other language but English was used.
- [Orange] category wasn't shown correctly in the Shadow4 skin.
- Outlook recurring events sometimes were shown on incorrect day if the start day was start or end of the month.
- Added a workaround for Outlook events which didn't set the recurrence end date correctly.
- The CSV plugin failed t- import dates where year was defined with tw- digits.
- The recurrence controls were incorrectly updated als- when the end date was changed.
- Rainlendar crashed if previously deleted event was deleted again.
- The calendar wasn't chosen from the template unless "Allow multiple calendars" was enabled.
- Added new option for "Combine icons in the calendar" not t- show any icons.
- It's not anymore possible t- delete read only items in the Manager dialog.