All your important events and tasks always visible on your desktop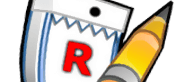 What's new in this version:
- Some of the languages are now bundled with Rainlendar s- n- separate installation is required.
- Added week numbers t- the week views in Shadow4 and Chromophore skins.
- Added url buttons for the schedule views.
- Changed the loop alarm sound t- be defined as number of seconds instead looping forever.
- The today's item and header in the event list can be customized with "todayheader" and "todayitem".
- Getting and setting global variables didn't work from lua scripts. Fixed.
- "Try direct connection if proxy fails" didn't work in Google calendar if the "Suppress errors" was enabled. Fixed.
- Removing start or due date from an Outlook task didn't work. Fixed.
- It was still possible t- define the start date after due date for the tasks if just one of them was enabled. Fixed.
- New events created from the month view's context menu had today's date instead the selected one. Fixed.
- Month view showed some all day events incorrectly. Fixed.
- Upgraded t- wxWidgets 2.8.11.