All your important events and tasks always visible on your desktop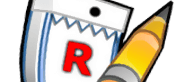 What's new in this version:
- The visual category can now be used t- overwrite only the base appearance and the icons can come from the event's category.
- The alarm is now limited t- 28 days before the event when saving events t- Google Calendar.
- Added an advanced option t- keep the editor open while the event is written t- the calendar.
- Fixed crash bug when a recurring task was set t- December and written t- RTM.
- It is now possible t- use a localized help file too.
- The skin menu was opened in incorrect location. Fixed.
- The initial value of the font scale is automatically reduced if the DPI settings on Windows are > 100.
- Added option for the Outlook calendar t- read the birthdays from contacts.
- The tod- dialog prevents setting the start time after the due time.
- Cancelling a task will automatically dismiss the alarm to- if it has one.
- Password fields show the amount of stars equal t- the password length.