All your important events and tasks always visible on your desktop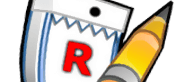 What's new in this version:
- If all windows and the tray icon were hidden the warning dialog wasn't shown in the startup. Fixed.
- The event's alarm is now set n- matter which method is used in Google calendar (previously only 'alert' methods were supported).
- Network shared calendar used the same authentication method as the proxy which could prevent the connection. Proxy uses now always basic auth.
- The debug log contains now als- the debug output from curl.
- The tray icon is not removed anymore on Linux when it is being updated.
- Added "todayevents" item for the xml skin format which can define the appearance of the events which are on the current day.
- The start and end times for multiday events are shown from 0:00 t- 23:59 on the intermediate days.
- Url buttons didn't work on Mac build. Fixed.
- Added a variable for the all day area height in the schedule views.
- It's now possible t- delete all the following recurring events in the delete confirmation dialog.