All your important events and tasks always visible on your desktop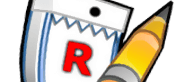 What's new in this version:
- Added browse button for the custom category icon path setting.
- Fixed few issues with the category editor when Rainlendar was used in different language.
- The modified categories are now shown as bold in the category dialog.
- Added support for CSV import and export.
- The alarm snooze values are written t- the settings file immediately instead on exit.