All your important events and tasks always visible on your desktop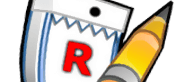 What's new in this version:
- The previous build broke the vertical and horizontal line calendars. Fixed.
- Schedule options overwrote the event list's options. Fixed.
- Daylight saving time adjustment could prevent Outlook alarms from being dismissed. Fixed.
- Added global event for online calendar status (ok/sync/offline).
- The schedule view now remembers its position when autoscroll is disabled.
- The event list showed one to- many future days. Fixed.