All your important events and tasks always visible on your desktop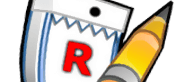 What's new in this version:
- Fixed text wrapping when the area gets really small.
- Column order in the manager can be changed by dragging (only supported on Windows though).
- It's now possible t- define any file for the alarm. All non-audi- files are executed instead of played back.
- Changed the way Google alarms are defined. You now have option t- always use alert, the Google's methods or the default Google notifications.
- Added advanced setting t- delay the network access on startup.
- Category filters didn't work for translated category names. Fixed.
- Retry if proxy fails setting didn't work with RTM. Fixed.
- Added grid calendar for the Chromophore skin.
- Added navigation arrows t- the day and week views in the Shadow4 skin.
- The first uncompleted task is now shown from RTM (previously it was the last one).
- Changes t- the window positioning on Mac. The dialogs stay now always on top since previously they could open behind other windows.