All your important events and tasks always visible on your desktop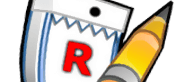 What's new in this version:
- The windows stay visible with Aer- peek.
- Some of the colors in the old ini format skins were messed up. Fixed.
- Playback of the alarm file was synchronous on other platforms than in Windows. Fixed.
- Recurring Outlook events which were originally created as all day events but which had time defined did not have time in Rainlendar. Fixed.
- The windows were not redrawn properly if the same event or task was read from multiple calendars. Fixed.
- Mouse wheel didn't work with the grid calendar. Fixed.
- Added week and day views t- the Shadow4 skin.
- The event descriptions in the schedule view can be shown/hidden from the advanced settings.
- Setting task completed will now dismiss its alarm also.
- Changed the way "On Desktop" works in Snow Leopard. The windows are not put t- desktop anymore but stay in place when Exposed.