All your important events and tasks always visible on your desktop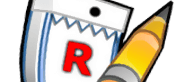 What's new in this version:
- The ini format skins got broken by the "hide url icons" feature. Fixed.
- Added possibility t- set the inf- text (infotext) and focus (focus) for the edit controls from the lua api.
- All files that end with "addon.xml" are read from the skin archive and added t- the skin. This makes creating the addons simpler.
- Added new setting which will draw a rectangles around skin elements: AddSkinRectangles
- Added an alternative format for the grouped multiday event header.
- Added an advanced option t- download all network calendars simultaneously.
- Fixed multiple crash bugs in the Mac version.
- Added ignorefirstday and ignorelastday attributes for the weeknums element in the calendar item.
- Visual category is now applied only for events without any category. This can be changed from the advanced options.