All your important events and tasks always visible on your desktop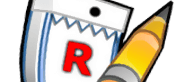 What's new in this version:
- The list wasn't updated when the url was changed. Fixed.
- Added advanced option t- hide the url icons from the lists.
- New API function: Rainlendar_QuitApplication()
- Few performance improvements.
- Added more checks t- the new calendar wizard s- that you don't accidentally leave out the name of the file or the extension.
- Removed unnecessary warning if copy/move was cancelled in the Manager.
- Yearly recurring events which cross the year end were not shown correctly. Fixed.
- Dismissing a Google calendar alarm will remove the reminders from the single events.
- Tasks couldn't be set as completed until the due date had passed. Fixed.
- Weekly recurring tasks which didn't have start time defined were shown incorrectly in the calendar. Fixed.
- Tooltips were not shown correctly on non-Windows platforms when On Desktop settins was used in multi-monitor environment. Fixed.
- The RTM plugin reads just the incomplete tasks from the server.