All your important events and tasks always visible on your desktop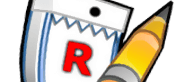 What's new in this version:
- Added icons t- the menus.
- RTM priorities were reversed. Fixed.
- Outlook's appointments' private property didn't work. Fixed.
- New calendar wizard now suggest a name for the calendar automatically.
- Added support for an url field for the events and tasks. The link is shown as a clickable icon in the lists.
- The horizontal and vertical calendars support weeknumbers now. The weeknumber is drawn on the first day of the week (use offset t- move it).
- Word wrapping works now for lines without spaces.
- If updating an event t- Google Calendar causes a conflict the updated event will reloaded from the server.