All your important events and tasks always visible on your desktop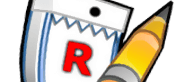 What's new in this version:
- Installing Rainlendar t- a folder with '#'-char in path should work now.
- Keywords didn't work as expected when a date was added t- them. Fixed.
- File monitoring is supported in Linux and Mac now too.
- Busy status was set always t- free when an Outlook event was edited. Fixed.
- Added duplicate and up/down buttons for the calendars in the options dialog.
- Fixed a crash if event/tod- editor was opened from the Manager and the Manager was closed.
- Alarms for weekly event were not triggered on correct day if the local time was on different day than UTC. Fixed.