All your important events and tasks always visible on your desktop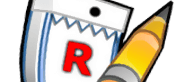 What's new in this version:
- It wasn't possible t- remove the description from Google events. Fixed.
- Skin settings dialog could be opened even if n- window was selected. Fixed.
- Fixed drag'n'drop for priority and status when custom secondary sorting was used.
- The type of the proxy can be set from the advanced settings.
- Added support for GSS-Negotiate and NTLM authentication in the network plugin.
- The calendar showed incorrect week number for the 1st week of the year following a leap year.
- Added Rainlendar_GetElementValue and Rainlendar_SetElementValue t- the scripting API.
- Reset all settings didn't d- what it was supposed to. Fixed.
- Automatic backups are taken als- when the day changes and not only on startup.
- Empty lines in description are not removed from the tooltips.
- Updated 3rd party libraries.