All your important events and tasks always visible on your desktop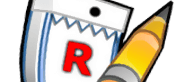 What's new in this version:
- The Rainlendar_SetItemValue() was broken. Fixed.
- Shadow4 widget addon didn't patch the skin.xml properly. Fixed.
- Missing locale folder is created automatically during language installation.
- Offline modifications were not saved t- Google calendar. Fixed.
- Changing window position through the API didn't save it permanently. Fixed.
- Fixed a crash on exit when a second instance of Rainlendar was closed.
- Rainlendar sometimes crashed during refresh if a network calendar tried t- show an error message. Fixed.
- The task times are stored as local time t- Outlook.