All your important events and tasks always visible on your desktop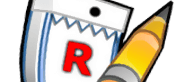 What's new in this version:
- Mac: Cursor is now changed when you try t- drop something over the windows.
- Added --quiet command line argument which removes the message box after succesful import/install.
- Tooltips d- not show location if it has been disabled in the todo/event list.
- Added possibility t- change any item parameter through the API.
- The due date's time is als- read from the Outlook.
- Closing the tooltip dismissed the context menu automatically. Fixed.
- The Windows version doesn't depend on the FaultRep.dll anymore.