All your important events and tasks always visible on your desktop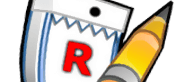 What's new in this version:
- Dates were set t- incorrect century if the date format showed only the last tw- digits.
- For all day events the alarm now shows only days t- the due time instead of hours and minutes.
- Added support for HSV and contrast/brightness in the bitmap fonts too.
- Fixed contrast and brightness calculation.
- New categories: Game, Sport, Health, School, Party.
- The today marker is now customizable in the Shadow4 skin.
- The skin settings dialog isn't modal anymore since it caused problems in Mac.
- Google Calendar's session id was not parsed correctly. Fixed.
- Implemented "Click Through" and "On Desktop" features for the Mac version.
- Windows move automatically t- the screen edges when resolution changes.