All your important events and tasks always visible on your desktop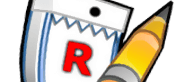 What's new in this version:
- Changed the alarm t- play the sound with Windows multimedia API s- other formats (mp3, mwa, ...) than just wav is supported now too.
- Added header t- the alarm element which contains the date of the event and the due time.
- Centered text wasn't drawn in the correct place. Fixed.
- Copying tasks is now possible only t- calendars which support them.
- If a skin doesn't contain any default windows all of them are shown.
- Removed the Outlook edit link texts from the print output and from the menus.
- Skins with '#' and '%' in the name or path should work now.
- Added some more error handling t- the scripts.
- Fixes t- the alarm in weekly recurring tasks.