All your important events and tasks always visible on your desktop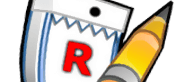 What's new in this version:
- Skin addons d- not have t- share the skin's name anymore. The addon can define the skin in a file called "skin".
- Script timers weren't deleted on the refresh which caused a crash. Fixed.
- Disabled menus on Mac when the Options dialog is active.
- Network shared calendars can choose t- use either basic or digest authentication.
- Changed the Google calendar plugin t- always use secure connection.
- Calendars are automatically reloaded when resuming from suspend. Works only on Windows and Mac though. The resume delay can be changed from the advanced options.
- Added support for global events in Lua scripts.
- Changed scripts t- use libcurl when downloading data from the net.