All your important events and tasks always visible on your desktop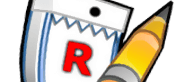 What's new in this version:
- Weekly recurrence was created incorrectly t- Outlook. Fixed.
- Rainlendar didn't adjust the timezone correctly for weekly recurring events. Fixed.
- The monitor thread ran in a busy loop if the location wasn't available. Fixed.
- Exceptions t- Outlook appointments were read incorrectly. Fixed.
- Rainlendar can now automatically check for updates on startup (Options->Advanced->Check for updates).
- Added possibility t- choose the message folder (i.e. the calendar) where the new Outlook events are stored.
- Outlook folders were not shown in the options. Fixed.