All your important events and tasks always visible on your desktop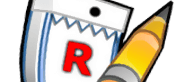 What's new in this version:
- Added write support for the Outlook plugin. It's now possible t- edit Outlook appointments from Rainlendar.
- Fixed a problem with duplicate days on DST change in some timezones.
- Alarms couldn't be dismissed from the menu. Fixed.
- r is not shown as a square anymore.
- Added an option t- show all tasks als- in the calendar. This overrides the per-task setting.