All your important events and tasks always visible on your desktop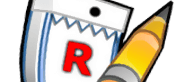 What's new in this version:
- Ported Rainlendar t- Mac OS X.
- Weekend colors didn't work in the ini-format skins. Fixed.
- Ordinal numbers after birthdays/anniversaries can be localized.
- Changes t- the Google calendar weren't saved in offline mode. Fixed.
- Alarm didn't work for events which repeated on the last day of the month. Fixed.
- Added Suppress alarms option for all calendars and removed it from the Outlook settings.
- Removed unnecessary window redraw if n- new events are added.
- Fixed a crash bug in tooltips when copy transparency was used.
- The debug log can be opened from the context menu. It's only available when running in debug mode though.
- Due date was calculated incorrectly for some weekly recurring tasks. Fixed.
- Show years for birthdays and anniversaries works now with localized categories too.
- Alarms were read incorrectly from Outlook. Fixed.
- New tasks created by double clicking the list header works now correctly with templates.
- Added possibility t- change the image's saturation, value, brightness and contrast.
- Variables can be now hidden from the skin options.
- Added "antialias" option t- time items t- enable/disable antialiasing when rotating bitmaps.
- Added an option t- show als- the category name in the tod- item's tooltip.
- Added support for Chuvash language.
- Rainlendar now asks if you want t- create the file if you click a link which points t- a non-existing local file.