All your important events and tasks always visible on your desktop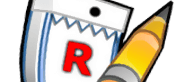 What's new in this version:
- Windows with edit controls moved incorrect place on Linux if copy transparency was used. Fixed.
- The status field didn't work for Outlook tasks. Fixed.
- Some monthly recurring events which spanned across the year end were not shown correctly. Fixed.
- QuickAdd didn't always set the year correctly. Fixed.
- If "Disable keyboard shortcuts" is enabled the menu shortcuts are not shown in the context menu,
- Grouping events in the event list showed items twice if they defined a start time. Fixed.
- Added #DATE# as the substitute for the buttons in the lists. The substituted date is a string in format YYYYMMDD.
- Tooltips were not shown in the correct position for the url icons. Fixed.
- Alarms are removed from the events with RECURRENCE-ID property because they set as read-only.