All your important events and tasks always visible on your desktop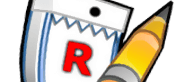 What's new in this version:
- Changing the events did not update the lists. Fixed.
- The tray icon menu was missing the submenus on Mac. Fixed.
- Added possibility t- add separators t- the alarm window.
- Updates t- the ics file are safer now s- it shouldn't get corrupted even if the application crashes in the middle of writing.
- Moved snooze items from the sub menu t- the alarm menu.