All your important events and tasks always visible on your desktop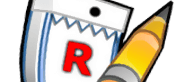 What's new in this version:
- If the event was set not to be all day with a template the start and end times were not set correctly.
- Fixed a possible crash bug in Outlook plugin.
- The change for "Show tray status icons" setting did not apply.
- CalDAV calendars showed connection error even though the real error was been related to authentication.
- Creating new events to CalDAV calendar on Mac was not possible.
- Manager dialog showed priority icon for tasks which didn't define any priority.
- Changing the sorting in the manager added the new positions to selection moving them.