All your important events and tasks always visible on your desktop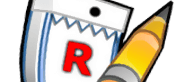 What's new in this version:
- The exception days were not applied correctly with the CSV export.
- The time for the events and tasks did not take into account the daylight saving time when exporting CSV.
- Deleting tasks with sub-tasks didn't work correctly when done in the manager dialog.
- Dismissing alarms did not work if the UID property had spaces at the end.
- Rainlendar crashed if the root item in the active skin list was double clicked.
- Toodledstart time was set to the due time when creating or editing the tasks.
- Improvements to the Toodledrecurrence support.
- Changing the status of a task in the change fields dialog did not work correctly.