A visually compelling ten foot interface for your big screen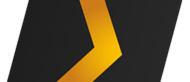 What's new in this version:
New:
- Trailers & extras are now available in Preplay Window
- Cinema Trailers before playback (see Preferences > Playback > Extras).
- Play Queue items can now be removed from Play Queue on screen display
- Support page for trailers

Fixes:
- Fix Play Queue contextual menus depending on already existing Play Queue
- Fix Home Window fanouts positions are now restored properly
- Fix Sections list item selection is now restored properly
- Fix ASS subtitles now show up properly when overriden with PHT fonts
- Fix Channels messages dialog won't show error message any more.
- Fix Preferences browsing made easier.
- Various skin fixes.