Most powerful solution for running Windows on Mac without rebooting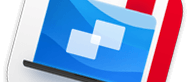 What's new in this version:
- Support for Windows 8 one finger swipe gesture to display the application menu, list of running applications, and Charm Bar.
- Easily launch Windows 8 applications from the shared applications folder in the Dock.
- Full speed support for USB 3.0 devices.
- Protect Windows 8 from viruses with Kaspersky Internet Security 2013 that can be downloaded from Parallels Desktop.
- Easily access your OS X applications from the Windows 8 Start Screen.
- Windows 8 system notifications are displayed as Mountain Lion notifications.
- Fixed visual artifacts when launching Windows 8 applications.
- Launch Windows 8 applications on small displays from the Parallels icon when Windows 8 is in Coherence.
- Improved visual process of switching Windows to Coherence.
- You can now assign up to 16 GB of memory (RAM) to a single virtual machine.
- Support for Windows Server 2012.
- New, more intuitive design to optimize Windows for working on Retina displays.
- Easily check the reclaiming disk space progress with a new progress bar.