iTerm2 is a terminal emulator for OS X that does amazing things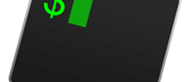 What's new in this version:
Fixed:
- The menu items that select a broadcast mode are now toggles. This fixes a bug introduced in
3.4.10 where they lost the ability to turn broadcasting off.
- Fix a bug where cmd-enter wouldn't toggle full screen mode for hotkey windows when native full
screen mode was enabled.
- Fix a bug where control-space would not work correctly in tmux integration.
- Improve visibility of non-selected tabs when one tab has a custom tab color.
- Enable compatibility mode for displays with notches.