A modern, open source text editor that understands web design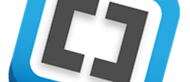 What's new in this version:
- Open File in external Applications: Brackets now offers support to open file of any arbitrary type with external applications. In User Preferences settings, you can associate a file extension to open with the default associated application or open with a specific application.

- Automatically associate Graphics file types to its OS default application: If an opened project folder has any graphics file of type: ["xd", "jpg", "jpeg", "svg", "ai", "png", "psd"], then with user's consent Brackets will associate these graphics file types with its OS default associated application and record this under user preference settings under the category "externalApplications".