Easy-to-use, personalized wireless network scanner for Mac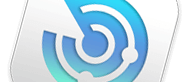 What's new in this version:
- Fixed launch error on older macOS
- Important note - Fix: Color.SelectedFromDialog causes crash when selecting a color and the spawning window is later closer while the dialog is still open. Ensure you close the color picker before closing the parent window. We're working on a fix.