The easiest, fastest and most reliable way to run Windows apps on a Mac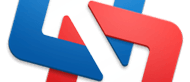 What's new in this version:
- This release of VMware Fusion addresses an out-of-bounds memory access vulnerability related to the drag-and-drop feature. This vulnerability might allow a guest to execute code on the operating system that runs VMware Fusion. The Common Vulnerabilities and Exposures project assigned the identifier CVE-2017-4901 to this issue.