The easiest, fastest and most reliable way to run Windows apps on a Mac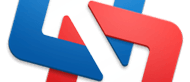 What's new in this version:
- Resolved an issue with virtual machines running Windows 2000 where resizing the virtual machine window would not resize the desktop within the virtual machine.
- Fixed a rare issue that could occur when switching between Single Window and Full Screen mode after connecting or disconnecting monitors to your Mac.
- Fixed an issue where installing VMware Tools on Fedora 21 would fail.
- Fixed a rare issue where VMware Fusion would not correctly switch to the integrated GPU.
- Fixed an issue where VMware Fusion running on Mac OS X 10.10 would not properly handle changes to the system audio configuration.
- Improved the UI for the Connect to Server dialog.
- Fixed an issue where very small screen updates such as the blinking cursor might not be shown in a virtual machine with both the Accelerate 3D Graphics and the Use full resolution for Retina display checkboxes in the Display settings panel checked.
- Added support to auto-detect the OS type when creating a virtual machine with the Windows 10 Technical Preview ISO.
- Fixed a rare crash when starting up a virtual machine with Bluetooth sharing enabled.
- Improved the performance of some graphics operations on large displays.
- Fixed a number of issues with keyboard mapping on international keyboards.
- Fixed an issue with remote virtual machines where a hard disk could not be enlarged.
- Fixed an issue where the Fusion Start Menu icon in the menu bar is hard to see on Mac OS X 10.10 with the dark menu bar.
- Added options in the Advanced Settings panel to select the type of power options shown in the UI.
- Fixed an issue where the video camera on recent Macs would not work in Windows 7 virtual machines.