The easiest, fastest and most reliable way to run Windows apps on a Mac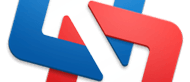 What's new in this version:
This release of VMware Fusion is a free upgrade for all VMware Fusion 11 users. This release provides the following:
- Bug fixes and security updates.

Support for the following operating systems as guest:
- Windows 10 19H1
- Ubuntu 19.04
- RHEL 8.0
- Fedora 30
- ESXi 6.7 U2

This release of VMware Fusion addresses the following issue:
- VMware Fusion 11.1.0 supports Hypervisor-Specific Mitigations and Hypervisor-Assisted Guest Mitigations for Microarchitectural Data Sampling (MDS) vulnerabilities identified by CVE-2018-12126, CVE-2018-12127, CVE-2018-12130 and CVE-2019-11091. For more information, see VMware Security Advisory VMSA-2019-0008.