All your Internet needs in one free application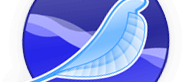 What's new in this version:
SeaMonkey 2.53.11.1 contains (among other changes) the following changes relative to SeaMonkey 2.53.11:
- Fix edge case when setting IntersectionObserver threshold bug 1758291
- OAuth2 prefs should use realuserName instead of username bug 1518126

SeaMonkey 2.53.11.1 contains (among other changes) the following major changes relative to SeaMonkey 2.49.5:
- The Bookmarks Manager has switched its name to Library, and now also includes the History list. When History is invoked, the Library will be shown with the History list selected. The extensive modifications were needed because of Mozilla Gecko platform API changes.
- Download Manager has been migrated to a new API. Although it looks pretty much the same as before, the search option is missing and some other minor details work differently. The previous downloads history is removed during the upgrade.
- The layout panel was added to the CSS Grid tools.
- TLS 1.3 is the default SSL version now.
- Support for all NPAPI plugins like Flash, Java and Silverlight has been removed. For displaying pdf files in the browser you can use pdf.js-seamonkey from Isaac Schemm.
- SeaMonkey now uses a new api for formatting regional data like time and date. Default is to use the application locale of the current SeaMonkey build. If you use a language pack or a different OS formatting this is usually not desired. You can change the formatting from the application locale to the regional settings locale (OS) in the preferences dialog under "Appearance".