Alows you to handle the administration of MySQL over the Web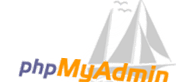 What's new in this version:
- [core] Navi gets wrong db name
- [core] Fix generating condition for real numbers by comparing them to string.
- [confirmation] TRUNCATE queries get no confirmation request
- [core] Triggers not fetched if dbname has an hyphen
- [dbi] Wrong variable checked for nopassword option.
- [XHTML] LockFromUpdate checkbox not checked by default
- [doc] Withdraw or edit FAQ entries related to older MySQL or PHP
- [pmadb] Relations, bookmarks, etc deleted after table drop
- [doc] Cleared documentation for hide_db.
- [core] Move PMA_sendHeaderLocation to core.lib.php.