Alerts you about outgoing network connections for your Mac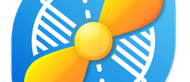 What's new in this version:
- Fixed a bug causing Little Snitch Uninstaller to crash
- Fixed an incompatibility of the Little Snitch Installer with some older OS X versions.
- Fixed a memory leak in Little Snitch Configuration.
- Fixed a crash in Little Snitch Configuration that could occur when creating a Diagnostics Report.
- Fixed an issue that could cause the Connection Alert to become unresponsive to user interaction.
- Fixed a rare issue that could cause a kernel panic.
- Improved Installer to reliably terminate Little Snitch Configuration during installation.
- Fixed an issue when turning off Silent Mode causing connection alerts for terminated processes to appear.