Very fast BitTorrent Client and Cloud File Downloader for Mac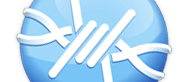 What's new in this version:
- New share action in Library. Create, seed and share DHT-based torrent in a single click.
- New jlibtorrent 1.1.0.22.
- Fix preparing YT m4a's author field.
- jlibtorrent: fix issue in checking outgoing interfaces
- jlibtorrent: optimize enumeration of network interfaces on windows
- jlibtorrent: improve reliability of binding listen sockets
- jlibtorrent: support SNI in https web seeds and trackers
- jlibtorrent: fix unhandled exception in DHT when receiving a DHT packet over IPv6
- Dropped rxjava library. KISS.