Very fast BitTorrent Client and Cloud File Downloader for Mac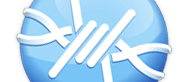 What's new in this version:
- New Feature: extract audio (.m4a) from (.mp4) videos on right click.
- New Core Feature: HTTP resumeable large transfer support.
- Upgrade: Default save folder for cloud downloads is updated without restarting.
- Upgrade: 'Repeat song' playback mode now available.
- Upgrade: Enriched promotion display, now with audio and video previews and shortcuts to content creator's social media channels/streams.
- Upgrade: binary compatibility improved for Windows releases.
- Bug fix: if default save folder is changed it's now part of library scanned folders.
- Bug fix: smart search engine wasn't notifying when it was done if there were no results.
- Bug fix: several crashes and errors fixed.
- Bug fix: partial download dialog for cloud downloads would sometimes appear empty.
- Bug fix: out of memory error by UPnP-cling creating an infinite number of threads.